"He hasn't posted in a while," you think, "perhaps he's run out of salt. Perhaps he's quit LARPing. Perhaps he was hit by a bus." Think again, reader, for I am made of salt, too stupid to quit, and statistically unlikely to be hit by oncoming traffic.
It's easy to look at our peers at the ground floor (or penthouse, depending on how stratified and terrible your game is) and see who is toxic and why. But to peer upward into the murky sky above game, and analyze those who run it, is a tougher task. Numerous unsung labors go into managing and running a game, be they site costs, insurance, managing staff and managing expenses. Perhaps that complexity is shield enough from criticism. Or perhaps game runners are too scary to criticize, for they can make or break your social life.
Truth be told, I have been working on this piece for a long time. Initially, I had a dozen or more categories of "Toxic" larp runners, which included such fanciful entries as the "Like-Farmer," the "Showstopper," the "Experimental Psychologist" and the "Suffer Puppeteer." Many of those entries didn't hold up to scrutiny, because they referenced behaviors or patterns that might only be toxic in large doses, or in specific situations, or might be the byproduct of some reality on the ground. So I threw out half of my categories, leaving five.
To understand what makes people at the top toxic, we must first understand conditions on the ground which lead to toxicity at the top. They can be understood by comparing our general expectations of LARP, complications which make them hard to achieve, and problematic personalities for leaders (click here to skip the preface and go right to the juicy bits).
---
Expectations
What is expected out of a good LARP? How can we understand the bad, without understanding the prerequisites that must be met for a game runner to be considered good?
LARP should be fair: There should be rules, be they written or spiritual, and the game runners should ensure, to the best of their abilities, that those rules are fair, and adhered to. Yes, there will be exceptions. There should not be many.
LARP shouldn't be toxic: The environment should not breed toxic behavior. It should not require toxicity to survive. It should be, as much as possible, a positive or at least neutral environment for participants.
LARP should deliver, mostly, on its stated premise: The game has to have a goal or multiple goals, and they should be reasonably attainable by players according to the stated rules.
LARP should, largely, be fun: If it is fair, if it is non-toxic, if it delivers on its goals, it should follow that the game is fun. This is not to say that everyone involved is guaranteed to enjoy themselves, but enjoyment shouldn't be a perk granted to a few, or obtained by the exhausted.
Complications
Ideally we'd always have fair games, that do not promote toxic behavior, deliver on their premises and are fun. But factors both human and mechanical make that difficult to achieve.
Sycophants: Power attracts sycophants, people who must be close to decision makers, and in our world, LARP Runners are powerful. Not every sycophant is toxic, but anyone out to perpetrate abuse serially and effectively must be a sycophant. They need the protection of a game runner, and to earn it they will gaslight, deceive and lie, cast themselves as the victims, and their actual victims as the bullies. For more information on what these abusive, sycophantic LARPers might look like, I recommend this post I wrote a few months ago. Game runners who allow themselves to be swayed by sycophants can become toxic themselves.
Mechanics: Not every game has well-written mechanics. Sometimes they fucking suck. Bad mechanics have serious ramifications for gameplay, and stilted gameplay can lead to abusive behaviors in players. Game Runners who allow, promote or prefer bad mechanics can become toxic.
Competition: LARP as a hobby is growing. As it grows, the competition between games grows. This is especially true for for-profit LARPs, where attendance numbers have a direct dollar value. Game runners who value attendance over enjoyment, who sacrifice quality for quantity, will espouse toxic behaviors to win.
Personality Conflicts
Not everyone is cut out to run a LARP. Sometimes it's as simple as a bad personality. People who cannot handle power over others, who allow their damage and pride to drive them, and who require the validation of others to be happy make poor game runners, and can become toxic.
Take criticism personally: Toxic LARP runners take criticism of their game as personal attacks, and respond as if attacked. They make it difficult to fix game issues, mechanical or interpersonal, because criticism has to be very gently couched, or never voiced, for fear of retaliation.
Are inflexible: Whether or not they take criticism personally, some LARP runners just don't want to change, or don't feel as if they have to. If they like the mechanics, if they are content with the situation, or if they don't see a problem with toxic players, they are unlikely to change.
Prioritize their expectations above the players': Sometimes a LARP runner forgets that the game isn't being run for them, and sees their expectations as the only meaningful ones. Player criticism is brushed aside, because it has inherently less value than their own assessment.
Most LARP runners do their best to meet expectations while managing complications. Toxic LARP Runners fail to meet expectations, fall prey to complications, or allow their own personal toxicity to rule them and determine their actions. They are as follows:
---
1. The "True Interpreter"
People write fiction to be enjoyed, savored, adapted. They write it with room for the reader's subjectivity, so that they can imagine themselves in that universe. Nowhere is this more true than LARP, where we thrive in-between character concepts, lore and world-building.
PSYCHE.
The True Interpreter thinks you've been doing it wrong this whole time. THEY know what the author intended. They heard it. At a con. Or maybe they just read between the lines. Maybe it's just so damned obvious to them. You wouldn't get it. Your character concept is thematically inappropriate.
If it's a networked game, they think entire REGIONS are ignorant. Not on their fucking watch. The True Interpreter will set up an entire game to their exacting specifications, wheeling and dealing in stilted subjectivity as if it were the objective truth of the divine. If you're paying money, guess what: you're paying them for the privilege of fulfilling their narrow expectations. Be prepared to play a shallow stereotype, to their liking, over, and over, and over, chronicle after chronicle.
The Venn diagram of eligible staff members, and staff members who agree dogmatically with the True Interpreter is a circle. Quality, customer service, conflict resolution and good storytelling are at best, afterthoughts. Oftentimes disputes will be settled in favor of those who cleave more closely to the game runner's belief's about the game, citing anyone who strays as a default "problem player." They will run roughshod over roleplay, police character concepts, and act as if their brand of LARP is purer than the Hapsburg bloodline.
Punchline: their games may end up equally inbred and small.
The player is merely a means of proving a point to the True-Interpreter. Their inflexibility and prioritization of their expectations above the players' renders them undoubtedly toxic. Play along or play somewhere else.
2. The Bean Counter
LARP can be many,  many things. A theater of sublime drama, a gritty, realistic simulation of adrenaline and action, an arena of anxiety and high-stakes politics. But the Bean Counter, without fail, sees LARP as a series of numbers.
Currency, stats, mods and characters, all are variables which the Bean Counter thinks can be neatly balanced, calculated and revised. Everything, and I mean everything, is subordinate to mechanics. Your failure to have a good time, is a failure to understand mechanics. Your being bullied IC and OOC? A failure to properly understand PVP mechanics. Your failure to meet economic requirements of mods or plots? A failure to understand economic mechanics.
God help you if the game's mechanics are just downright badly designed, the Bean Counter will dismiss your troubles as a lack of understanding, and will do whatever they can to compulsively maintain the ruleset in an unmodified form. God help you if the game has currency issue, inflation, or gameplay effecting wealth inequity: the Bean Counter has determined that this is the most sustainable mode for the game to run in and will create content that perpetuates the problems.
NPCs, Mods, Plots and Overarcs are broken down into their most elemental and mechanical form by the Bean Counter, oftentimes left bereft of meaningful story or flavor or even roleplay. Game night can become a predictable, scheduled procession of familiar, boring tropes that all serve a mechanical purpose, do little to entertain, and maximally maintain the status quo.
Simply put, the Bean Counter is a person so devoted to the mechanics of a game that they are unwilling to ask if those mechanics are good. As drama and tension rise and gameplay problems occur, they will do their utmost to stay the course, believing that the design of the game itself can solve problems.
The Bean Counter is the BFF of the Dragon Hoarder, who will manipulate the fuck out of system, and enjoy the static, unflinching protection of the game runner. The Power Gamer finds a stable breeding ground for their abuse in games run by Bean Counters, and can find easy, mechanical means of maintaining hegemony without having to resort to being good roleplayers.
Ultimately, the Bean Counter's inflexibility and unwillingness to critically analyze structural problems means their games are destined for inequity, failed expectations and tone-deaf decision making, because in the end, a "balanced" economy means very little if the players are largely miserable.
3. The Spider
You leave a salty comment on social media, think better of it, and delete it. But it has already been screenshotted and saved. You tell something to a friend in confidence but alas, it is teased out of them and weighed. You attend a party and are captured on their attendee list, your relationship to the host forever measured. Your social life as it pertains to LARP is merely a node upon the Spider's web, to be cataloged and used later.
The Spider is the terror of Social Media, using what most people see as a means of communication and community as its personal information farm, a powerful and singular tool to keep their LARP drama-free and regulated. Everything you say and do online is collected and saved for use against you at a later date, whether it's to build a case against you if you speak out, or to amass evidence against you if you need banning.
The Spider is a cowardly, petty creature, that can only act when it has enough information to ensure success. In a LARP setting they prey upon you in your moment of heightened emotion or deep sorrow, storing offhanded comments and calculating your stance on issues material and immaterial. The Spider takes any criticism of the game personally, and builds their arsenal to use against criticism, and to blackmail or silence critics.
Think of them as the roving eye of a LARP police state, watching, waiting, collecting. They will enlist a small army of confidants, praising them for their information, as if they are contributing to a good cause. One eye becomes a dozen eyes, becomes one hundred eyes. The Fabutante is the natural ally of the Spider, because both rely on social capital and social knowledge to maneuver, manipulate, suppress and conquer.
As people slowly realize what the Spider is capable of, they self-censor, turning a LARP community into a paralytic fear-state where tone and stance are anxiously self-adjusted. The Spider might be appeased by the self-regulation it has promoted, or it might become even bolder, even more manipulative, and more paranoid in its quest for information and gossip. They begin to assume that silence means their players are talking behind their back, closeted in tight trustworthy groups, desperate to find anyone who shares their misgivings. And you know what?
They are right.
4. The Broken Stairwell
Maury Brown wrote an excellent piece on Nordiclarp.org about "The Broken Stair," wherein communities are unable or unwilling to deal directly with toxic (in the article's case, sexual predators) people and instead quietly steer people away from them, as if they are timidly working around a "broken stair."
Some LARPs have so many broken stairs, you may as well call them Broken Stairwells.
We discussed sycophants as an expected complication of running a LARP. Normal game runners take what sycophants say with a grain of salt, and can manage the lies and gas-lighting of the toxic ones. A Broken Stairwell knows that they're being lied to, and just doesn't care.
Maybe they use abusive players to further a goal, or because those abusive players bring bodies to game. Maybe they are bullies themselves, and are amused by what happens beneath them.
It's hard to analyze this abyss of narcissism and abuse, because the void doesn't really return your calls. Know the Broken Stairwell by the mass aggregation of toxic power-players beneath them. Know them by their repeated unwillingness to address abuse problems, so long as their goals are being met. They will not fix the broken stairs their game accumulates, and instead will do their best to pay lip service to community-health, or will outright penalize players for reporting the broken stairs, leading to more of what the post highlights: people tentatively and fearfully navigating around them.
There's no fixing that kind of situation, because all abuse is, in effect, sanctioned from on high. There is no one to appeal to, unless your game is part of an organization with an appeals process. And if your game is for-profit, the only thing that will destroy a toxic franchise is bankruptcy.
Figure out if your game runner is a Broken Stairwell and then get the fuck out. Never look back.
5. The Osmium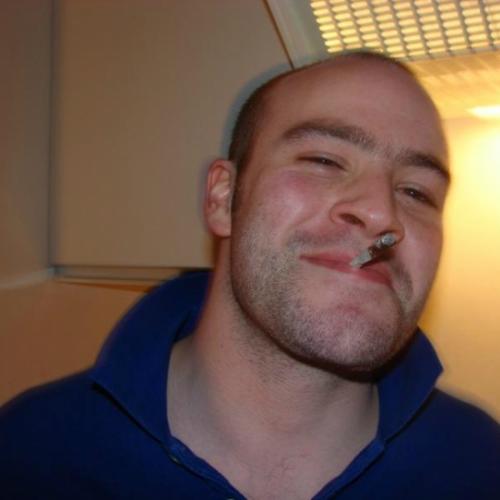 The Broken Stairwell knows they are condoning abuse. You can admire, through the horror, the sheer and blatant honesty of people terrible enough to allow their game to become a breeding ground for abusive behavior and malignant personalities. What could be worse than an apex-abuser?
The Osmium: a game runner who cannot, or refuses to see, the abusers they enable, and named for the highest density element.
What makes the Osmium so, incredibly, frustrating is how god-damned dense they are. Show them evidence of abuse, and they will dismiss it. Of the Power Gamer, they will say, "people misunderstand their enthusiasm for the game." Of the Dragon Hoarder, they will say, "some people really just like to play economically!" The Fabutante will receive only praise, for their dedication and commitment to costuming and roleplay. The Abuser they will excuse, as a friend, as a friend of a friend, as someone misunderstood. And the Elitist? The Osmium was probably their best man or maid of honor. Look at this album of pictures from their vacation together!
In essence, the Osmium is the game runner equivalent of the Apologist. The Broken Stairwell allows abuse through malice or ambivalence. The Osmium allows it through ignorance.
They might be a very nice person, and their likability makes their unwillingness to analyze evidence absolutely maddening. Once dismissed, your accusation of abuse will be rendered laughable, inert, and unsubstantiated, because if the Osmium couldn't see it, how could it exist? And if they're so nice, those who associate with them couldn't be toxic sycophants, could they? They too must be nice people.
Once identified, the Osmium continues to frustrate, because through their inability to see evidence and their likability, they deprive you of a good reason to leave. If you quit their game, you must be the problem, leaving you vulnerable to shunning from your tormentors.
To be serially ignorant of abuse, when you are in a position of power over players' social lives, is an abdication of vital responsibility, and to the ideal of what LARP is supposed to be: a safe place to experience a different life.
---
The stress and strain of running a LARP is serious, and the burn-out is real. For the newer for-profit LARPs, the cross-pollination of LARP and livelihood surely strains the ethics and efforts of LARP runners even further. But even still, we must maintain at least some expectation of fairness from those who govern our hobby.
And we must ABSOLUTELY call out toxicity, where and when we see it, especially at the top. To do any less is to spend our time in a hobby with diminished value.
For more screeds against the powerful, and cheap shots taken from the soft, luxuriant safety of anonymity, follow me at @The_Larp_Cynic. And share this post on social media, publicly or privately, so that the salt continues to flow.